Turnbuckle sensor
The turnbuckle sensor can be applied on virtually all new and existing turnbuckles.
When there is no toggle pin available or accessible, the turnbuckle sensor is a slim feature that will take up a minimum of adjusting space on your turnbuckle whilst giving you all the load data you need.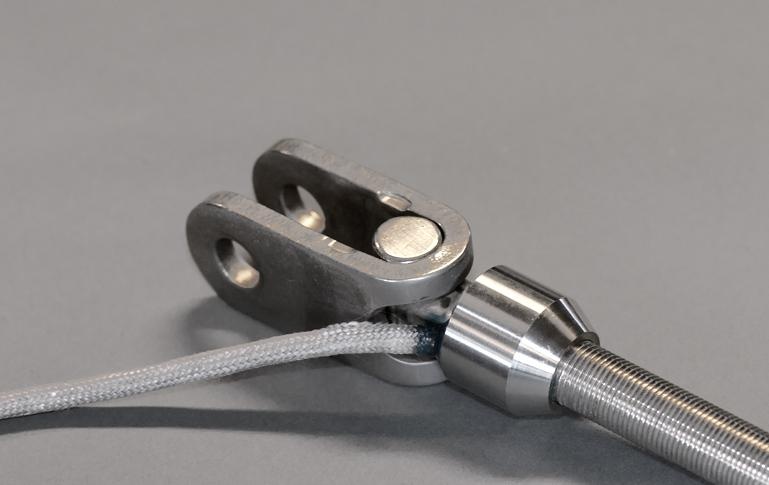 The turnbuckle sensors are designed especially for avoiding problems with:
- deck tipcups
- combined V1/D1 toggle pins
- barrel pins
- below deck toggle pins (narrow spaces)
The load cell will take up approximately 30mm of length of the turnbuckle.
The housing is made of high grade 316 Stainless steel.
Just send in your turnbuckle and we will re-fit it with a load cell!
Each turnbuckle sensor is individually tested and comes with a certificate of calibration.
The analogue output from 1 to 5 Volts is a standard that complies with the Brooks & Gatehouse and NKE amplifiers.